For Business (Coming Soon)
...Answered!
I have my labels, how do I get started?

Download the app in the Apple App Store or Google Play Store.

Then, add a QR code to your box and scan it with the app. The app will show you how to do the rest!
Where can I get more labels?

You can buy more labels here and choose from different color options!
I want to try scanning a test label first so I don't use my labels.

You are already working smarter, not harder, and we like it! In your pack, you should have received a single label that says "TEST LABEL". Use that label to try it out first before using your actual labels. 
Can someone else scan my code and read my contents?

No, each code is unique to your account. If someone else tries to scan it, they'll get an error message because it's impossible to be used on two accounts.
I want to share my labels with someone under one account.

Team work makes the dream work! Simply have the other person download and log into the Argosy QR app using the same email and password you've created your account with.
If I lose my phone or it breaks, do I lose everything?

No way, we've got your back. Simply log into your account from your new phone and boom, all your contents will be available. 
I have a question, problem and/or feedback.

We want to talk! Please email us at hello@argosyqr.com. We welcome feedback so that we can continue to make our product better and get closer to our mission, which is to help our customers like you feel more organized.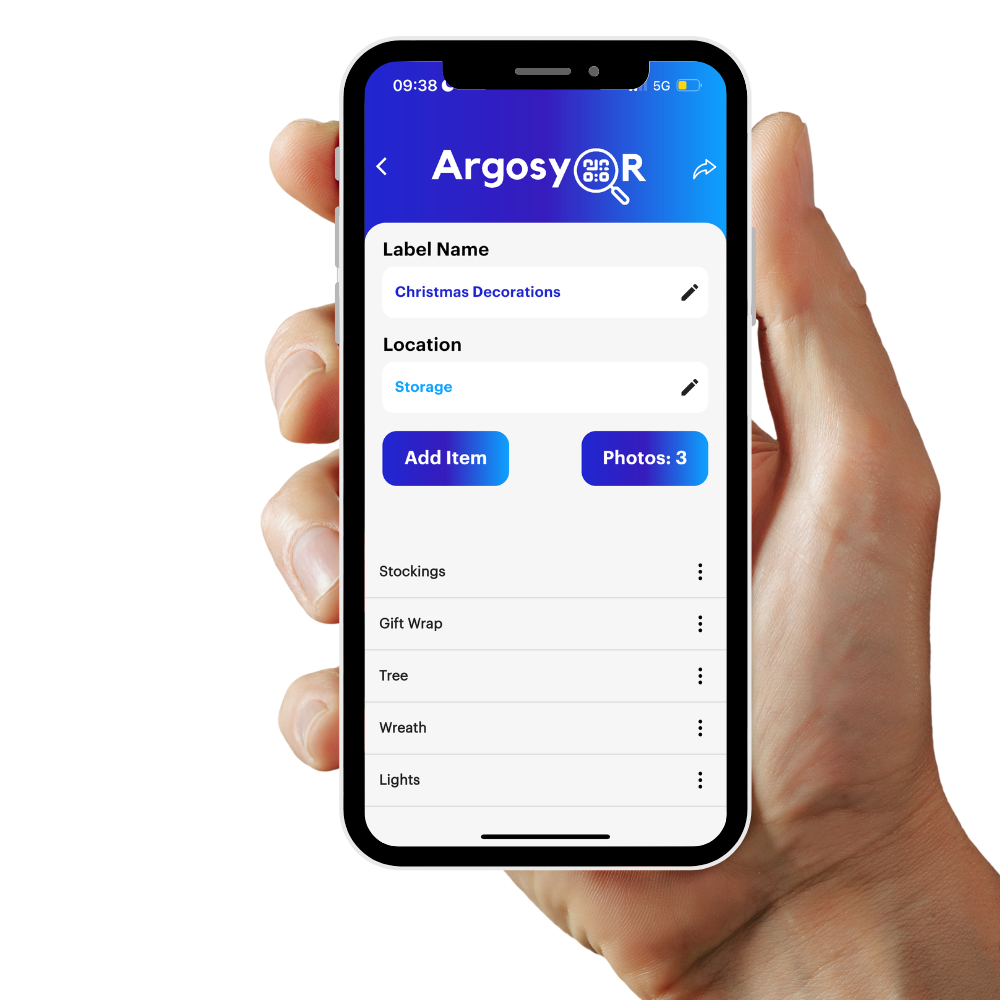 Are you ready?
Argosy QR is easy to use and extremely fast so you don't have to worry about figuring out how to use another app and can focus on getting organized!
Let's go!