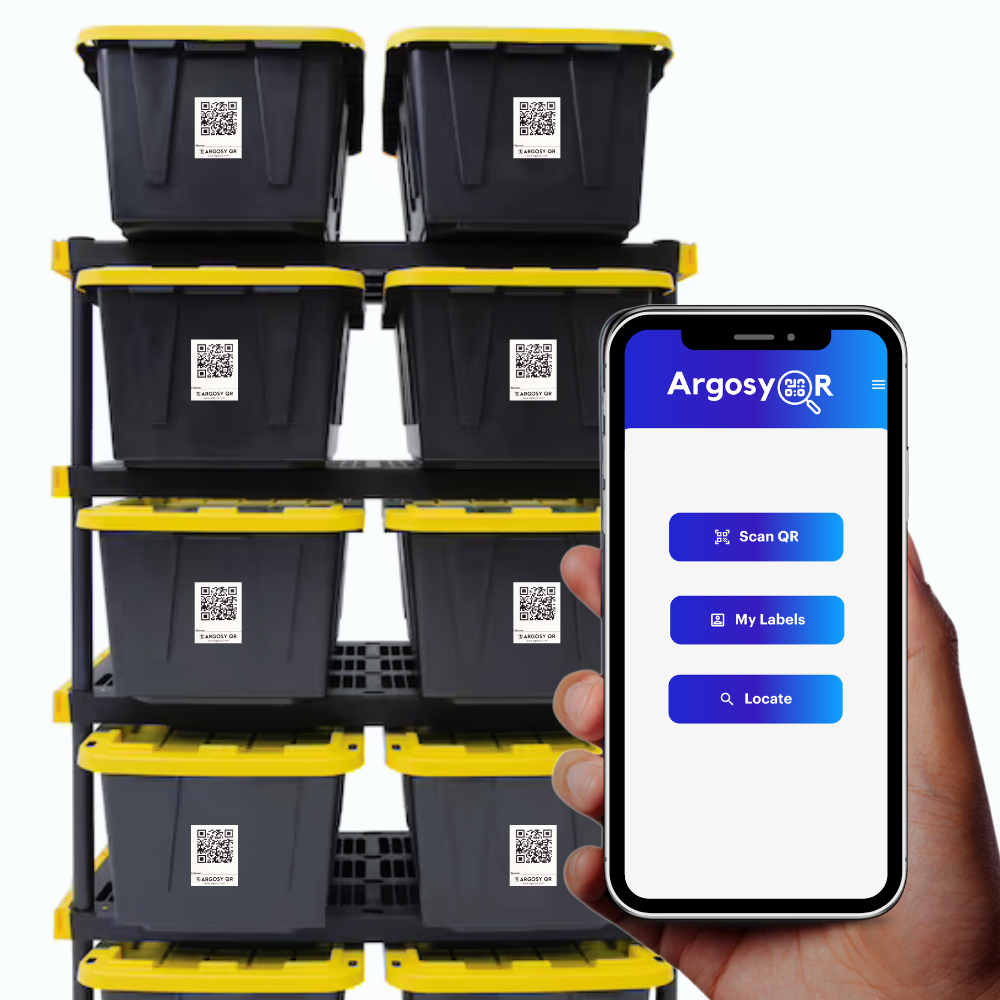 The new way to stay organized.
Scan your Smart QR Label, add your items and photos, and you're done!
Learn more
"Game Changer"
"I had zero clue something like this existed. I saw something similar so I set to research and found Argosy QR because I liked the visual part of it and the super easy use. I needed to find a system that gave my ADHD teen the control she seeks over her stuff and I just want her to keep her room clean! We set up a virtual closet of bins, labeled, and took pics of what was in them. She has the app on her iPad and so she can go into the bins when she needs something. So I get a clean room and she gets control of all her crap. Win win. I wish I would have known about these years ago!!"
CUSTOMIZE

Name your box name and location then add a list of items and photos of what's in the box!

ADD PHOTOS

Take pictures or use photos from your library so you never have to wonder what's inside!

FIND

Using our in-app search tool, type in what you're looking for and Argosy QR will find it!

ALL IN ONE PLACE

All your boxes, their locations, items and photos of what's inside all in one place - your pocket!

Whether you're in another country or on your couch, no need to worry any more.
How It Works
Step 1

Apply your Argosy QR smart labels to your totes or boxes.

Step 2

Scan your Argosy QR code.

Step 3

Add the name, location, description of the items and any photos of the contents. Done!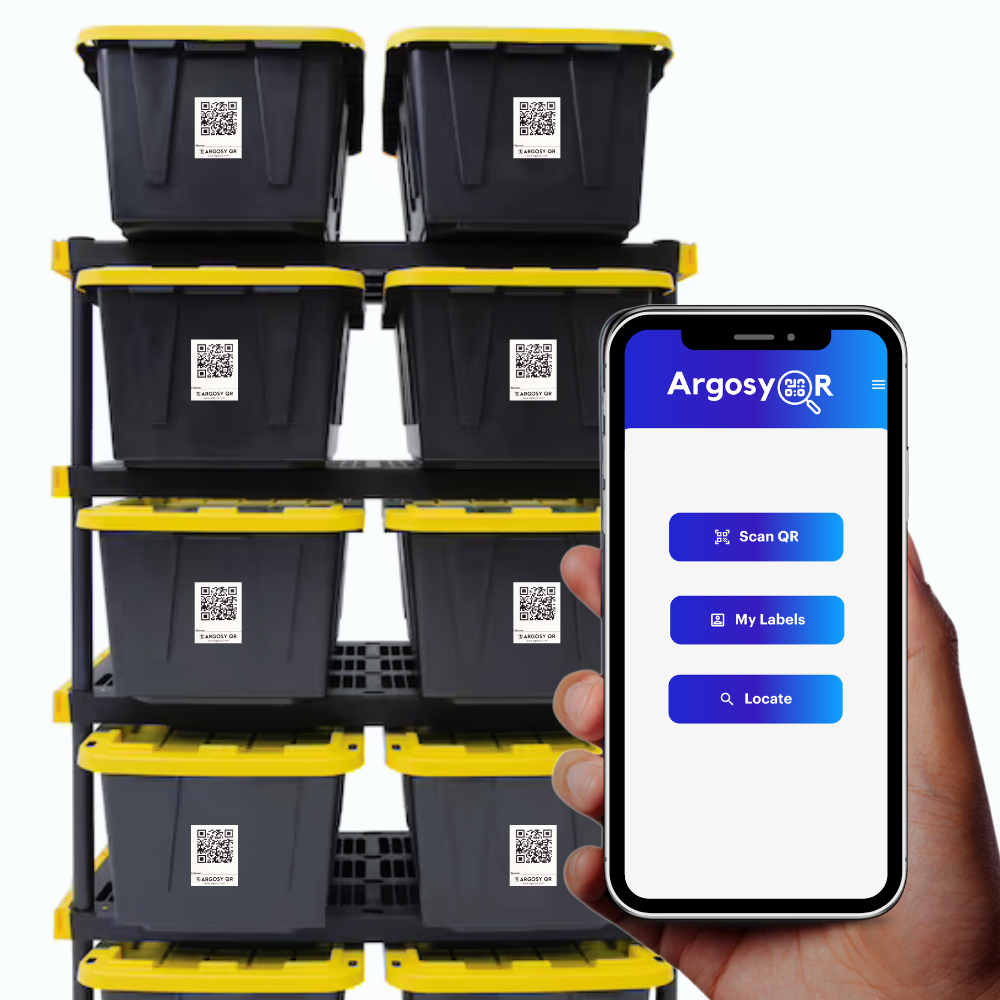 Are you ready?
Argosy QR is easy to use and extremely fast so you don't have to worry about figuring out how to use another app and can focus on getting organized!
Let's go!